Last updated on January 2nd, 2023 at 05:57 pm
Roblox is unique from other games in that it allows its users to build their own games as well as play games produced by other players. This game gained traction during the epidemic, and by the end of the year, 2020, there were more than 160 million active users each month.
Roblox provides games for individuals of all ages. If you're seeking a certain kind of game on Roblox, we're quite confident you'll find it. You do, however, need to seek in the proper area. With so many different game genres accessible on Roblox, it's no surprise that selecting the best anime games may be tough. On Roblox, users may also play a variety of games including action,  simulations, horror, adventures, racing, shooting games.
Whatever sort of game you're searching for, there's certain to be something on the Roblox network that will meet your requirements. There are just too many Roblox games to list, especially given how frequently new titles are launched. Roblox is the most popular playing and gaming network among youngsters, with more than half of all Roblox users in the United States being under the age of 16.
Dragon Ball Z has been a fan favorite since its release. Players are die-hard fans of Dragon Ball Z and there are plenty of games that you can enjoy related to the anime. So, today only for the Dragon Ball Franchise fans we have compiled a list of  Best Roblox Dragon Ball Games that you can enjoy either solo or with your friends. So, let's get started without any further ado.
---
MORE ANIME GAMES –
---
Roblox Dragon Ball Games
7. Anime Fighting Simulator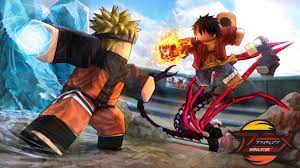 As the game encourages the player to combat with other characters, it contains numerous fighting mechanisms. The player is dropped into a lobby full of other players at the start of the match.
What makes such a game unique is that it allows players to select their own combat style. A skill may be trained and developed by the player. Using numerical keys, he may practice different aspects of his combat ability. Training them would also allow the player to hit harder and quicker, as well as learn new methods.
---
It's another anime fighting game with a lot of different dynamics and unique components that make the whole thing incredibly interesting to play. In this game, the player may also customize and develop his character to his liking. The user may choose from a variety of anime characters from a rooster. Anime Battle Arena (ABA) features characters from all of your favorite series.
You will engage in different conflicts with other players using these characters to determine who is the better warrior between the two of you. Similar attack combos and other special techniques can be employed in the battle to gain an advantage over the adversary.
---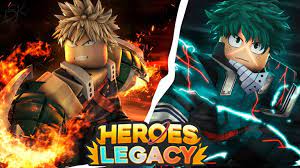 Vorlias and Studio Aurora produced Heroes' Legacy, a ROBLOX MMORPG. The game is still in beta, and only a small number of people have access to it. The game looks to include pre-set expansions, but more information will be revealed later.
Choose between defeating opponents and becoming a famous hero or taking a darker path and becoming a supervillain. You have a choice when you get to the top level. The game is a lot of fun, and if you're a fan of DB, you'll enjoy it.
---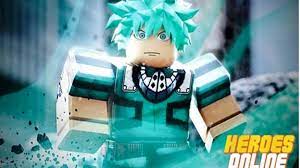 Choose whether you want to be a hero fighting for justice or a villain wreaking havoc, and work on strengthening your character so you can defeat everyone who stands in your path. Explore the environment, collect powerful quirks and weapons, defeat powerful creatures and use them as sidekicks, and much more in Roblox's ultimate hero vs villain experience!
In addition to the open world, try out the team battles game mode! Lead your team of 5 to victory over other players and earn a lot of XP and Yen as you make your way up the leaderboards to become the number one day.
---
3. Super Saiyan Simulator 2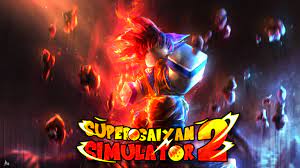 This Roblox anime game immerses you in a universe that mimics the world of Dragon Ball Z in certain respects. Some of the characters, such as Goku, emerge and play decent parts in the games. Like any other classic RPG, you are placed into the world to do side chores in order to gain XP and eventually use the series' transformation techniques as the Kaioken, False Super Saiyans, and much more.
Transformations are a gameplay mechanic that boosts your HP, Energy, and Damage. Each one requires a specific degree of power to transform, and in order to do so, enter the Transformation name into chat and submit it. There are now 74 gratis makeovers and 3 premium transformations available.
---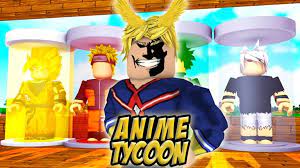 It is yet another hugely popular anime game created with Roblox that has DB characters in it. The game's centerpiece is that it assigns a character from each major anime program that the player may select. This game eventually allows you to play as your favorite character.
Furthermore, when playing the game with the character you choose, you can conflict with your friends or other gamers. What makes this game so wonderful is that it is always adding fresh material, such as new characters from new anime programs. Getting to try out your character's talents provides you with a distinct sense of delight from the character you picked to be your in-game avatar.
---
It wouldn't be an anime compilation if there wasn't a whiff of Dragon Ball in it. Dragon Blox Ultimate is the definitive Dragon Ball Z and Roblox offshoot to play, with over 90 million visitors. From its face designs to its Saiyan movements, there is no difference between this and reality. Furthermore, there are many recognized faces on the huge map inside, which is quite intimidating.
The games mentioned above are the greatest Roblox Dragon Ball games that you can play on Roblox. Any of the games on this list will provide you with a fantastic gaming experience. All of the games on the list are also well-known and unique. It is totally up to you whatever game you wish to play initially.
That's all for today's list of  Roblox Dragon Ball Games. Do check out all the games mentioned and tell us which one is your favorite. Till then, stay safe and follow us for more upcoming gaming coverage
Follow us on Twitter & like our Facebook page for more post-updates
---
Check out more Roblox Games –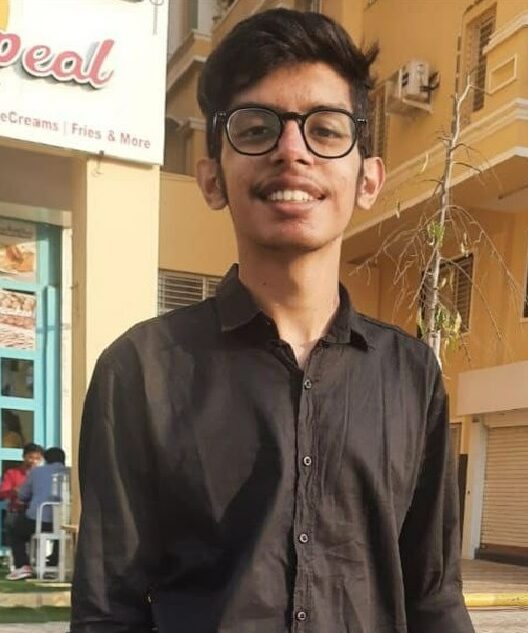 Jatin is an aspiring dentist with a keen interest in video games who likes to spend his time playing an array of different games. Other than that, he is a die-hard basketball fan who often embraces R&B music.