Roblox is a fun game that can be played on both PCs and mobile devices such as iOS, Android, PlayStation 4, and Mac OS X. On this website, you may play a variety of games. Everything you're searching for in terms of fun and excitement is right here.
Roblox is a popular online game platform for users of all ages. We are confident that if you are looking for a specific sort of game, you will find it on Roblox.
It's a dream come true to be a member of Roblox's enormous design community. Robux allows you to obtain a broad variety of things for free or at a low cost. The number of alternative outcomes appears to increase after a few games.
It's no wonder that Roblox offers so many different game genres. On Roblox, users may also play a variety of games including action,  simulations, horror, adventures, racing, shooting games.
Whatever game you choose to play, the Roblox network is certain to have it. There are nearly too many Roblox games to list, especially given how regularly new ones are published.
Roblox is the most popular gaming and playing platform among teens, with more than half of all Roblox users under the age of 16 in the United States.
For a while, it was possible to alter your username, but it cost money. Display names are an interesting new feature that is being pushed out. Players may now change their names to whatever they want, and it's completely free. Today we are going to talk about How to have a nickname on Roblox. So, without any further ado, let's get started.
---
How to get a nickname in Roblox
Roblox has been around for a long time – it will be 15 years old in September. The site has also seen a surge in the last year as a result of the COVID-19 epidemic, with many adults returning to their previous accounts. Unfortunately, what a youngster considers to be a cool username is not the same as what an adult considers to be a great username.
Many returning Robloxians are saddled with quite ridiculous nicknames from their previous lives. A username is a one-of-a-kind string of characters that may be used to identify a Roblox user. When making an account, players can choose any accessible username and subsequently modify it for 1,000 Robux.
Nicknames can be between 3 and 20 characters long and can include digits, letters, and up to one underscore. Display names were initially tried on German servers in February 2022, but they were quickly removed when some troublemakers discovered methods to exploit them. Trial runs resumed in April, and the functionality is gradually becoming available to all players.
In 2020, usernames are now concealed as long as you have a display name; however, if you do not have a display name, your username will still be visible; nevertheless, this feature was deleted somewhere in October 2020, and re-added sometime in November 2020. So, follow for How to have a nickname on Roblox.
Name sniping is a practice in which individuals look for uncommon or fortunate names that only previous generations may get. "Player," for example, is an example of a name snipe. Most accounts are created with the intention of obtaining the name before someone else does; these accounts are frequently dormant or seldom utilized.
Certain organizations even have communities devoted to name sniping, which helps to maintain the habit. However, as a result of people guessing passwords and selling or showing off in these communities, many name snipe accounts have been deleted. Password guessing primarily targets usernames with spaces in them.
---
How to get display names on Roblox mobile
It is simple to change a display name. Remember that the functionality is currently under beta testing and may not be available in all countries or to all users. Here's How to have a nickname on Roblox:
STEP 1 – Login to your account
Login to your account on Roblox mobile or through any browser on your mobile.
STEP 2 – Go to the settings page
Navigate to Settings from the account information page.
STEP 3 – Click the pencil icon
Click the pencil icon to the right of "Display Name."
STEP 4 – Enter your desired name
Enter a name for the display. It must be between 3 and 20 characters in length. Vulgar or offensive content, as well as special characters, are not permitted.
That's all, There is no limit to how many times a player may alter their display name. To avoid misuse of the functionality, players can only modify it once per seven days.
Initially, players could only alter their names if they had a parent's privacy concerns (such as the username being a player's entire name) or if the moderation team requested it because the name violated the Roblox Terms of Service.
If a user did not offer an alternate name, the username would be changed to ResetUserID for names changed prior to 2014 or to for names changed after 2014. When a username is changed, the color of the name shown on the in-game chat system is frequently altered.
---
How to change your display name on Roblox
Display names are highly essential in Roblox, as they are in any other game. It aids other players and developers in identifying a certain player in the game. The Roblox Display name upgrade now allows players to alter or create new Roblox Display names.
As a free feature, Roblox now allows all users worldwide to alter their Roblox account's display name under the account settings. This is not the same as Changing a Username.
Because the display name and username are the same in Roblox, altering one will also change the other. Check out the steps below to learn how to acquire a Display name on Roblox:
STEP 1 – Sign in to your account
Sign in to your account. (If you are unable to log in, follow these instructions to reset your password.)
Navigate to Account Settings Browser – look for the gear icon in the upper-right corner of the webpage.
STEP 3 – For mobile, look for 3 dots
Mobile Apps – look for the three-dot icon for More.
STEP 4 – Go to account information
Select Account Information.
STEP 5 – Choose the Display name option
Choose the Change Display Name option (icon looks like a pencil and paper)
STEP 6 – Fill in your display name
Fill up your new Display Name.
Click the Save button.
STEP 8 – Reload to see your new Display name
When you reload, your Display Name should now be different from your Username.
Your username and display name will be available on Roblox and connected experiences. You are only allowed to alter your display name once every seven days. Display names must adhere to Roblox Community Rules and Terms of Service, or they will be reset to your Username. Other players may have the same display name as you.
Because the functionality is not yet accessible in many regions, some enthusiastic gamers have attempted to obtain a display name by using a VPN. VPNs are extremely beneficial for internet security, but they should not be utilized to get access to features of the game that are not otherwise available. This is considered cheating and may result in repercussions.
If you do not own a VPN service, we will suggest you use Atlas VPN. You can buy it now for a special discount of 86% Off. Its server location spans 60 nations, and its security is simply amazing. It also offers a quick speed that will satisfy your requirements.
---
FAQs
1. How to get a roblox display name?
The change to the display name has been sent out in Germany and other areas of Europe. Unfortunately, there is currently no method for players in other regions of the globe to modify their display names. Having said that, given that the update has already been carried out in Germany, it should be available globally very shortly. If you've already gotten the update, here's how to alter your Roblox display name.
Log in to your account on the Roblox website.
Navigate to Account Settings.
Under your profile, you'll see both your Display Name and Username.
To modify your Display Name, tap the Edit icon next to it.
Here is the method on How to have a nickname on Roblox. Do follow it to get yours now.
2. How to do display names on Roblox
The username of each participant must be unique, although display names can be shared. There are a few exceptions, such as impersonating Roblox employees or renowned streamers, but they are rare. Any player can freely alter their display name.
Changing your username costs 1,000 Robux. In most cases, other players will see the display name first, although both the display name and the username are accessible to everyone.
In summary, Roblox display names work pretty similarly to Twitter names. On a user's page, the username is even shown with a @ underneath the display name, much like on Twitter.
That's all for today's guide on How to have a nickname on Roblox. Do check out all the sections and let us know what is your personal favorite display name. Till then, stay safe and follow us for more upcoming gaming coverage.
Follow us on Twitter & like our Facebook page for more post-updates
---
Check out more Roblox Games –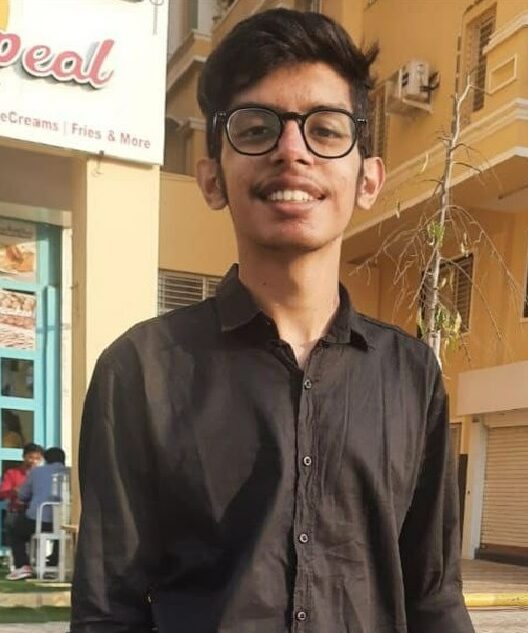 Jatin is an aspiring dentist with a keen interest in video games who likes to spend his time playing an array of different games. Other than that, he is a die-hard basketball fan who often embraces R&B music.