Roblox is a fun game that can be played on both PCs and mobile devices such as iOS, Android, PlayStation 4, and Mac OS X. On this website, you may play a variety of games. You'll find all the thrills and pleasure you're seeking right here. Roblox is a popular online game platform for individuals of all ages. If you're looking for a certain sort of game, we're confident you'll find it on Roblox.
Being a member of Roblox's enormous design community is a dream come true. A large variety of items are accessible for free or for a little fee in Robux. After a few games, the number of choices appears to increase.
It's no wonder that Roblox offers so many different game genres. On Roblox, users may also play a variety of games including action,  simulations, horror, adventures, racing, shooting games.
Whatever type of game you choose to play, the Roblox network is sure to offer something for you. There are just too many Roblox games to list, especially considering the frequency with which new releases are created.
Roblox is the most popular gaming and playing platform among teens, with more than half of all Roblox users under the age of 16 in the United States.
Players can take on the roles of Innocent, Sheriff, or Murderer in Roblox Murder Mystery 2. Those who are innocent must flee and hide from the killer, doing all they can to stay alive. You should also try to figure out who the assailant is.
Today, we are going to talk about one of the tips or guides on Murder Mystery 2. So, in this article, we are going to talk about 'How to throw knife in mm2 Roblox'. Without any further ado, let's get started.
How to throw knife in mm2 Roblox
You can throw a knife in Murder Mystery 2 Roblox and it is too easy. It is very important to throw the knife as it can win you several rounds in the game. So, we will teach you all the tricks and how to throw them.
Knowing how to throw your knife is highly useful if you're playing as the Killer in Murder Mystery 2. This allows you to obtain kills from a greater distance and will aid you in a fight with the sheriff if they are pursuing you. So, in Murder Mystery 2 on PC, Mobile, and Console, this tutorial will teach you all you need to know about throwing a knife.
Throwing the knife in Murder Mystery 2 isn't difficult, but it does need some understanding of which keys to press because it isn't explicitly stated.
The Sheriff collaborates with the Innocents and is armed with their own weapon. They can attempt to apprehend the murderer while attempting to save as many innocent people as possible. Finally, the Murderer must keep their homicidal intentions hidden from the Sheriff while killing as many innocent people as possible during the game.
They are armed with a knife to accomplish this. You can use the knife to slash individuals who are near to you or to hurl it at people who are far away. Depending on the platform you're playing on, you'll throw the knife in many ways.
---
How to throw knife in Murder Mystery 2 PC
You can throw a knife in Murder Mystery 2 PC and it is super easy. In this section, we are going to explain to you step-wise how to throw a knife in Murder Mystery 2 PC. So, if you are a pc player then this section is for you.
STEP 1 – Use the 'E' key to throw a knife
If you're playing on a PC, then you can throw the knife by using the E key.
STEP 2 – Press 1 to take out a knife
You first need to take your knife out, which requires you to press 1.
STEP 3 – Use Shift to aim lock the knife
Aiming the knife can be a bit difficult, so to make it easier you can hit the Shift button to put you into the shift lock state. This locks your camera and gives you a kind of crosshair on your screen.
STEP 4 – Target and click E to kill
You can then use that to target someone and press E to throw it for the kill.
Keep your knife hidden as much as possible since you don't want the other players to figure out who's killing them! This will also keep you safe from the sheriff, allowing you to just melee the majority of people. If the sheriff is keeping a safe distance from you, hug the walls and peek out momentarily to throw the knife at him.
This should provide you with enough cover to escape being shot, as well as a chance to attack them with the knife. You should be aware that a throwing knife kill will get you considerably fewer points than a melee kill. So, if at all feasible, attempt to get the melee over the throw.
---
How to throw knife in MM2 on laptop
All you have to do on a laptop is hold the E key while your knife is out. To throw the knife, press 1 to bring it out, then aim carefully and hold the E button. You may also hold down the shift key to make aiming simpler. Remember to press 1 once more to put your knife away.
It is quite simple to toss a knife in Murder Mystery 2 laptop. In this part, we'll show you how to throw a knife in Murder Mystery 2 laptop, step by step. If you like to play on a laptop, this area is for you.
Remember to bring out your knife at the appropriate time as the murderer, since your duty as the murderer is to kill all other players on the map quietly. It indicates that you must be in close proximity to at least one and no more than two individuals. If you reveal your Knife when there are other players around, everyone will know who is the killer.
Also, be cautious while approaching the Sheriff, since they may be armed. So, if you don't want to get shot, approach them carefully and carry out a stealth kill. You can use a melee attack if you're close to an innocent, but it's preferable to use a ranged assault and then appear innocent if you're far away.
---
FAQs
1. How do you throw a knife in mm2
In order to throw a knife like a killer in MM2, you must remember a few controls. We've broken them down into categories based on whether you're playing on a PC, console, or mobile device.
To whip out your knife on a PC, use the 1 key. After aiming accurately with the Shift button, press the E key on the keyboard to throw the knife.
With your knife removed, mobile gamers may just hit the THROW button on the screen.
If you're playing on the Xbox One, you'll need to equip the knife and press LT on the controller to throw it where you want it.
2. How do you throw a knife in mm2 Xbox
All you have to do to throw the knife on the console is have the knife out and hit the left trigger on your controller. This will hurl the knife towards the direction of your crosshairs, so be sure you aim before you do it.
Many people have inquired about how to throw knives in the famous Roblox game "Murder Mystery." Nikilis explained how to use the feature in the description when he first introduced it, but since he altered it recently, I thought I'd show you. It's so easy; you just have to wait your time to be the murderer.
The percentage ( percent ) in the lower right corner of the screen indicates how probable you are to be the murderer; the greater the percentage, the more likely you are to be the murderer. Once you've gotten away from the Sheriff and become the killer (if you know who it is),
That's all for today's guide on How to throw knife in mm2 Roblox. Do check out all the sections and know-how to win the round by throwing the knife. Till then, stay safe and follow us for more upcoming gaming coverage
Follow us on Twitter & like our Facebook page for more post-updates
---
Check out more Roblox Games –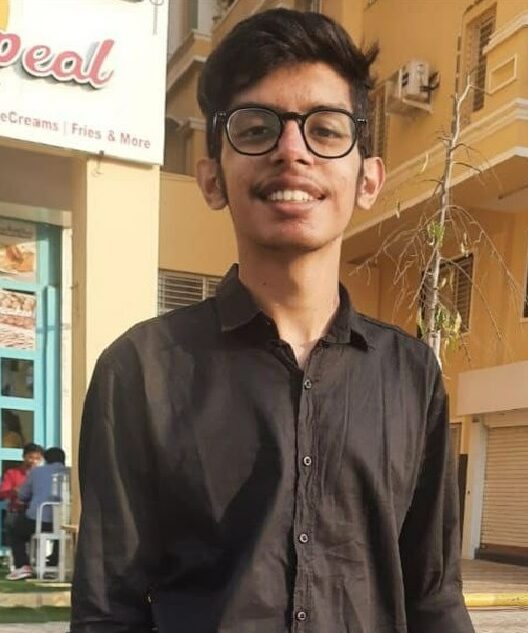 Jatin is an aspiring dentist with a keen interest in video games who likes to spend his time playing an array of different games. Other than that, he is a die-hard basketball fan who often embraces R&B music.