Roblox is a fantastic multiplatform game that can be enjoyed on a PC, smartphone, PlayStation 4, or even a Mac. The best thing is that there is a diverse selection of games in a variety of genres to pick from. This is the place to go if you want to add some excitement and pleasure to your life.
By creating a Roblox account, you may personalize and modify the look of your avatar as well as create your own virtual worlds. To make money on each server, create private rooms and sell game passes to other players. Players can play games of variety like tycoon games, survival games, and simulator games with their friends.
The game lets players be as creative as they want while still offering a broad variety of games to play. Roblox offers a diverse selection of games, including the famous battle royale type.  ranging from murder investigations and jail escapes to treasure-seeking.
Roblox premium offers players a lot of benefits but there are certain questions in everyone's mind. Today we will talk about How to get Roblox premium for free. This is a very uncleared topic in everyone's mind for those who want to purchase the Roblox premium.
Also, there are few people that can't spend money on this, so this article will be beneficial to them. So, let's get started with this.
---
ALSO READ:
---
What does Roblox premium do?
According to the Roblox Premium website, players receive the specified amount of Robux as soon as they purchase a premium membership pack. Roblox Premium also has an option for auto-renewal.
Those who do not desire to utilize the service must cancel their plans before their current term expires. Aside from the monthly Robux quota, the Roblox Premium membership includes a host of other perks, such as:
Roblox Premium members will receive 10% more Robux from the shop at no extra cost.
Premium players may resell their in-game items and earn extra Robux in the process.
Premium members on the platform may also exchange their items with other premium members.
To obtain Roblox Premium, go to your Roblox web or app page and select "Get Premium" from the left side toolbar. Premium 450, Premium 1000, and Premium 2200 subscriptions are available for $4.99, $9.99, and $19.99, respectively.
To finish the payment, you can use a Credit Card, Debit Card, Paypal, or a Redeem Roblox Card. Also, to show your support for your favorite Video Star, consider entering a Star Code before entering your payment information. They will receive 5% of your total spending.
Only the Roblox website, the Android/iOS Roblox app, and the Xbox One app are valid places to buy Robux and subscriptions. If you're a casual Roblox player, there are plenty of games to enjoy without having to purchase a membership. Premium membership, on the other hand, is designed for serious players who wish to create and share content.
These subscription choices are categorized according to how much Robux they provide each month. Unlike Builders Club, all memberships have the same name and logo, and Robux is delivered once a month following each renewal date rather than daily.
On the Roblox website and in-game, the colors black and grey may be found. The Premium profile icon will be white rather than black if you select the Dark theme.
Certain games may provide Premium players with benefits such as exclusive products or access to restricted areas. Producers of UGC items may offer Premium users discounts on their products.
Because most of the existing advantages were previously available through Builders Club, Premium is mainly a rebranding of the original Builders Club, but more features are being added to it over time. You can't tell which tier people are on, unlike Builders Club.
---
How to get Roblox premium for free
Since, Roblox does not provide a free Premium trial or any membership reductions, there appears to be no straightforward method to acquire Roblox Premium for free. But don't become discouraged.
It's still possible to get Roblox gift cards without paying real money and use them to get a subscription. There are many methods through which you can get Roblox premium for free. Check our next Headings for the same.
#1 Get Roblox Premium Trial
The free trial of Roblox Premium is only available in certain regions. As a result, it is only available in select parts of the globe. You may consult the official website to see whether it is available in your area. It's a one-month free trial with the option to cancel at any moment. To take advantage of the free trial, users must provide payment information.
If you do not cancel your Premium membership before the end of the trial period, it will be automatically renewed. Roblox Premium includes a monthly Robux stipend based on your plan, as well as access to the platform's economic services like buying, selling, and trading, as well as a higher revenue split from all game sales.
#2 Redeem through Microsoft Rewards
Microsoft Rewards is the greatest and simplest method to get free Robux since it allows you to perform a number of things like search on Bing, recommend friends, and answer questions to gain additional points that you can then redeem for whatever you want.
Microsoft Rewards gives Robux, which is what every Roblox player needs. This will allow players to accomplish a few activities in exchange for a certain number of points. Players may use these points to redeem Robux's digital code.
You'll get five points for each Bing.com search you make, as well as a variety of additional actions listed below. Sign up for Microsoft Rewards, a free program offered by Microsoft, to receive free Robux in Roblox. You may use your points to purchase special deals from the Microsoft Store, both online and on Windows 10, as you earn them.
The following are the cost-per-points for Robux digital codes:
100 Robux – 1,500 Points
200 Robux – 3,000 Points
400 Robux – 6,000 Points
800 Robux – 12,000 Points
1,000 Robux – 15,000 Points
#3 Use the survey or get paid websites
Many get-paid-to websites or applications also give out free Roblox game cards to users who perform basic activities like doing surveys, viewing advertisements, recommending friends, writing reviews, or playing games. It's always a sensible method to get some freebies you desire as long as you take your time.
Here are a few dependable alternatives if you're new to this sort of service.
You may get started right away by creating an account on one of these websites. However, instead of switching between the several gateways, you should remain with one to accumulate enough points for the prizes faster.
#4 Get the Roblox promo code from Coupert
If you're tired of looking for Roblox promo codes all over the place, Coupert is a great place to start. It's a free and powerful browser extension that searches for and validates promo codes for the site you're visiting, then pays you cashback on your online purchases.
Coupert also features a fantastic referral program via which you can quickly earn cash bonuses. Both of you will receive $20 if you invite your parents or friends to install the extension. That's a total of $40, or 4,400 Robux for two months of Roblox Premium!
To qualify, simply install the Coupert browser extension and join up. Then earn $20 for each new installation by referring your relatives or friends.
---
#5 Participate in Giveaways
Many influencers or content creators may occasionally announce a Roblox giveaway to entice people to subscribe, comment, or share their work. To enter, simply search #Robux giveaway or #Roblox gift card giveaway on social media sites such as Twitter, YouTube, or Twitch.
It never hurts to do so, but be wary of click baits and make sure you choose trustworthy streamers or blogs by verifying their comments or likes first.
---
#6 Buy discounted gift cards
If you don't want to waste time completing tasks to get a free Roblox gift card, buying inexpensive Roblox gift cards from a third-party card reseller is a decent option. Check out Raise for the greatest deal, which saves you 5% on a Roblox gift card with a face value ranging from $25 to $100.
---
FAQs
1. Is Roblox Premium membership free to get?
It is free to join and use, but there is a 'Premium' membership option that includes benefits such as a Robux stipend and access to the platform's trading and sales capabilities. Premium members may also use Roblox without being bothered by advertisements. However, many people desire to know how to acquire Roblox Premium membership for free, and several websites claim to do so. However, there is no method to acquire a free Roblox Premium membership.
2. Can we cancel Roblox Premium Membership?
Yes, you may cancel your Roblox premium subscription. By default, memberships purchased through the Roblox mobile app on Google Play are recurring, and at the end of the term, they will renew using the original payment method. You can cancel your subscription at any time before the renewal date. Your membership rights will be extended for the remainder of the paid time if you cancel a recurring subscription.
With this, we conclude our article on How to get Roblox premium for free. Hope you now have an idea of Roblox premium and how to get it for free. Till next time, stay safe and follow us for more upcoming gaming coverage.
Follow us on Twitter & like our Facebook page for more post-updates.
---
Check out more Roblox Games –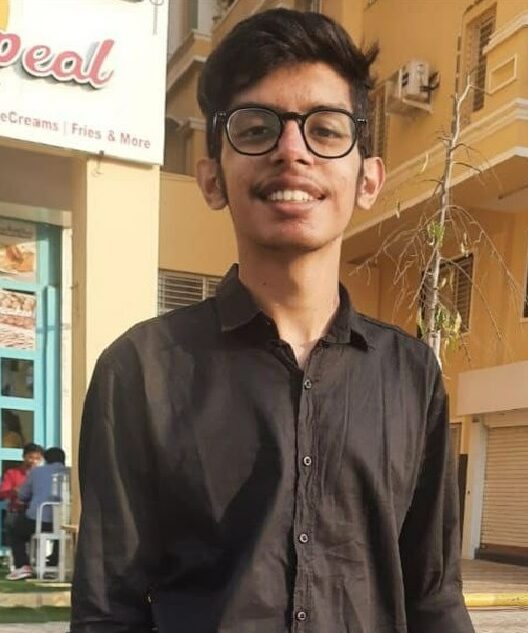 Jatin is an aspiring dentist with a keen interest in video games who likes to spend his time playing an array of different games. Other than that, he is a die-hard basketball fan who often embraces R&B music.