Last updated on January 2nd, 2023 at 05:29 pm
Roblox is a gaming platform and store where consumers can buy and play games. It is not a game, but rather a platform where users can play games made by other developers.
The game differs from other gaming platforms, particularly stores such as Steam, in that all of its games are developed by its users.
The joy on Roblox comes not just from playing games, but also from developing them. These games are developed by Roblox users rather than the Roblox Corporation. According to the platform's official website, its users have created more than 20 million games.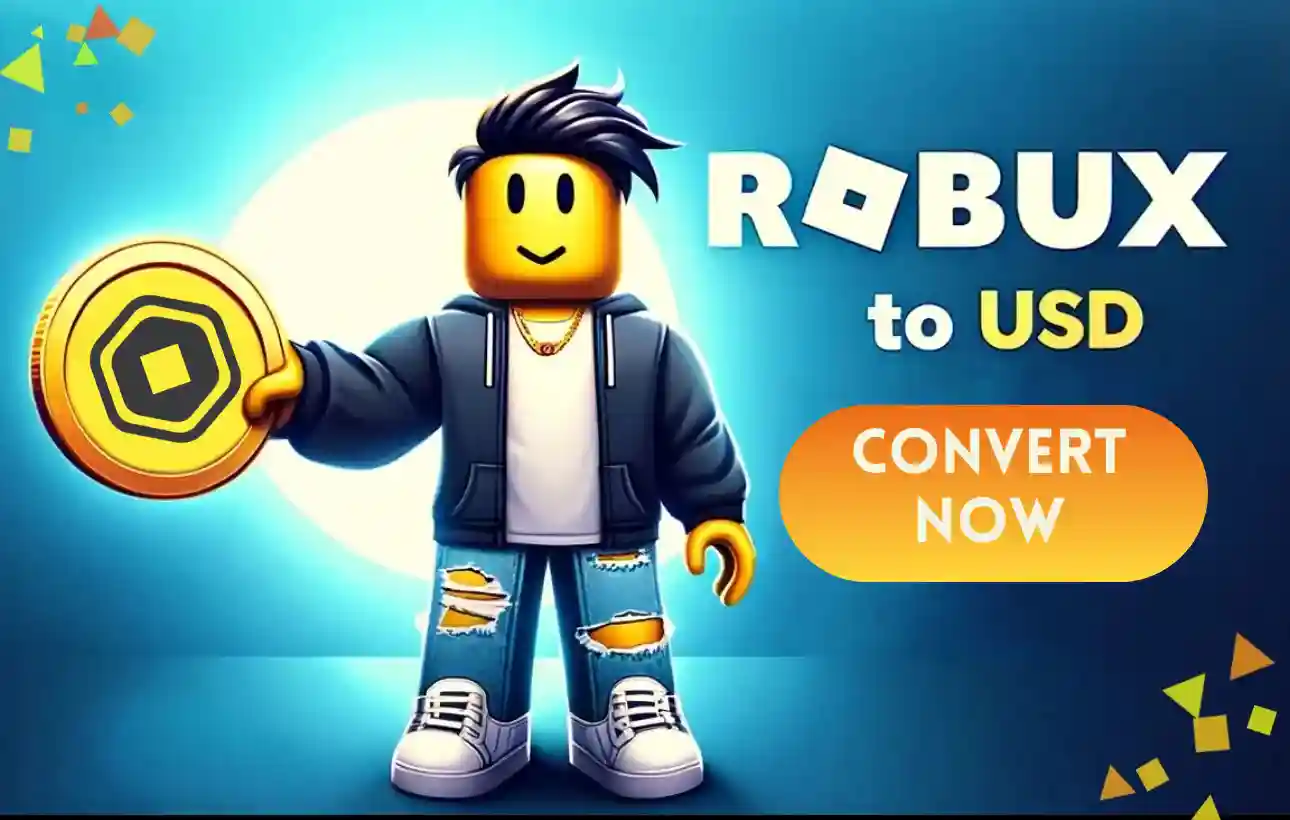 Anyone can make games on Roblox. The platform allows young people to realize their own game ideas. It does this by providing a set of game development tools that practically anybody, even children, can learn to utilize.
If a game becomes popular, these creators will be able to grow since Roblox makes it easy to turn your creation into an online multiplayer game.
Lua is the scripting language used in games, and it is easier to learn than most other computer languages. The company provides developer forums where developers may troubleshoot and learn new skills.
Players may play a variety of games with their friends, like tycoon games, survival games, and simulator games with their friends.
Roblox allows users to be as creative as they want while also providing a wide range of games to play. Roblox has a wide range of games, including the famous battle royale type. ranging from murder investigations and jail escapes to treasure-seeking.
Since Roblox is more of a community game, we will be talking about how to accept friend requests on Xbox Roblox in this article. Stick to the end of the article to know more about it.
---
ALSO READ: 
---
Friend Requests on Xbox Roblox
Roblox is a platform where millions of people may develop and play games. This platform has hundreds of games that you may play with your pals. Adding pals to your account may be difficult if you're new, particularly if you're an Xbox One user.
Roblox offers cross-platform compatibility, allowing you to play games with friends on both PC, consoles, and mobile. To play together, you must add your account as a friend to your buddy's account.
To interact with your buddy, you must accept their friend request on Roblox, and only you will be able to join their lobby. On Roblox, you may accept friend requests through the browser or the in-game menu.
Roblox is a lovely game platform where you can interact with others by adding them as friends. You can even chat on Roblox using Xbox chat feature even if you are playing games that support Roblox spatial voice chat.
Before you begin playing Roblox, it is critical that you grasp the UI. Since with a little understanding, you could discover quick shortcuts to start the game and play with your buddies.
Friend requests on Roblox may be accepted in a variety of ways. Because your account is connected to all platforms, you may accept friend requests on Roblox from any platform.
Any modifications you make in one platform will be reflected in the others.
Accepting connection requests on Xbox One is a bit of a challenge for Roblox. Because Xbox One does not support Roblox UI Browser, it is difficult to accept a friend request on Xbox One.
However, one could still use Microsoft Edge on your Xbox One to sign in to their Roblox account and accept the friend request. Here are all of the ways to accept a Roblox friend request.
---
How to accept Friend Request on Xbox Roblox
Follow the steps given below to accept Friend Request on Xbox Roblox
Step 1: Check your internet connection
Check that your Xbox One is connected to the internet. Accepting friend requests is impossible without an internet connection.
Step 2: Launch Microsoft Edge
Next, from your Xbox One, launch the Microsoft Edge Browser. (If you don't already have Microsoft Edge, get it from the MS Store.)
Step 3: Visit the official Roblox website
After you've opened the browser, go to the URL bar and put in Roblox.com.
Step 4: Sign in using your credentials
It should now ask you to sign in to your Roblox account. Enter your login details to log in.
Step 5: Click on the Friends option
After signing in, on the left navigation bar, there is a Friends option. Select it by clicking on it
Step 6: Check all the friend requests you have received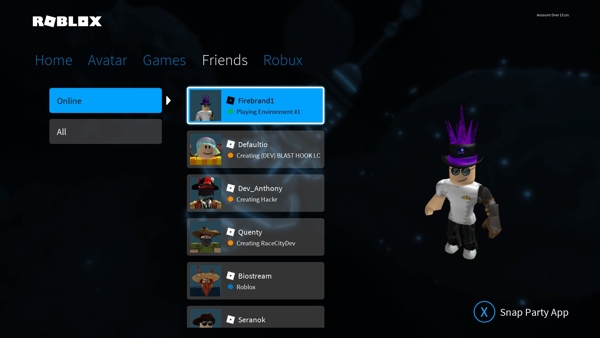 Upon selecting, you will be able to see all of the friend requests you have received.
Step 7: Accept/Reject the friend requests as per your preference.
Now Accept the friend requests you want and reject the ones you don't.
Playing Roblox with one's mates is indeed very pleasurable seeing as you recognize each other. You may join them in groups and become a member of the amazing Roblox community.
You will also be able to speak with individuals from all around the globe after you become friends with them.
---
How Do You Accept a Friend Request on Xbox One Roblox from Your Phone?
You may accept or reject friend requests from your phone by following the instructions below:
Step 1: Launch the app.

Step 2: At the foot of the display, tap the 'More' button.

Step 3: Select 'Friends.'

Step 4: All requests are included here.

Step 5: Tap the 'Accept' button next to the ones you want to accept.
---
How Do You Send Roblox Friend Requests?
Sending friend invitations on Roblox is a simple process. Presently, you may send requests to your friends through the browser or the in-game menu.
Both techniques function very well and are permitted by Roblox.
Making a Friend Request Using Browser
Step 1: Log in to your account.
Visit the Roblox website and log in using your credentials.
Step 2: Locate the search bar
After signing in, the Search Bar appears at the top of the window.
Step 3: Type in your Friend's Roblox Username
Then, in the search box, type in the friend's username and choose the Player's only option. In the results, you will see a list of numerous players who are relevant to your search query.
Step 4: Send your friend Request
To submit a friend request, open the target profile and choose the Add Friend option.
Step 5: Wait for confirmation
If the individual confirms your friend request, you will be friends.
---
Using the In-Game Menu to Send a Friend Request
This is the second method to send a Friend Request on Roblox.
From the upper left corner, access the game menu.
Step 2: Navigate to the Friends tab now.

Step 3: Locate your friend on the list
The list will now provide a list of all players on the current server.
Step 4: Send the Friend Request
To send a friend request to the selected individual, use the Add Friend option.
---
How Do You Add People in Roblox Xbox One from PC
To add friends to Roblox Xbox One from your PC, follow the given steps
Step 1: Enable Cross-Platform Play.
Go to your account settings from your Xbox Device and Enable Cross-Platform Play.
Step 2: Connect your Xbox One account to your PC
Ensure that you connect your console's Microsoft account to your computer. Then, on your PC, join in with the original account and add friends by entering their names.
This procedure will also instantly add buddies to your Xbox device. Connect with your PC pals on Xbox by logging into Roblox on Xbox and going to your Device settings > Account > Enable Cross-Platform Play.
---
How Do You Add Friends to Roblox Xbox One Cross-Platform?
To add friends in-game, make absolutely sure you and your buddy are on the same game server. It makes no difference whether you're on separate platforms. It's OK as long as you can see them in-game.
Once you've done that, approach them and push RB on your joystick. A menu with the option to 'add friend' will appear. Choose this option to send a friend request.
---
FAQs
1. How Do I Add Roblox Xbox One Friends?
It is considerably simpler to add pals on Xbox. Simply ask your buddy for his game ID. When you have this, go to the Friends tab. To see their profile, enter the tag.
To submit a friend request, click on it and choose 'Add Friend.' You may simply join their game after they accept it.
2. How do I send a Roblox friend request?
After login into your Roblox account, put in the username in the search bar to submit a friend request on PC, Mobile, Tablet, and Xbox.
In-game, you may also add pals by hitting the More icon (on mobile) or the Esc button (on PC).
3. What happens when I submit my Roblox request?
When you submit a friend request to a player, you would see a processing message. And the person to whom you submitted a friend request will have two options: accept or reject your invitation.
From the Friends tab, you can see if the player accepted or rejected your request.
4. How can I check my Roblox friend requests?
The friend's tab contains all pending requests. The number of pending friend requests will be shown to the right of "Friends" in the left navigation bar under your username. You may see them by clicking on Friends.
You may accept or reject Friend Requests from this page. If that number is not there, however, you do not presently have any pending approvals. It is entirely up to you whether to accept or reject any request.
5. How can I remove people from my Roblox Friends List?
Go to the Friends tab after logging into your Roblox account. Click the Unfriend Button after selecting the user you wish to unfriend.
6. In Roblox, how do I give a friend an alias?
Alias is a feature in Roblox that allows you to give a nickname to a buddy. To utilize the Alias function, go to that person's profile and click the nickname button.
Click on About, and then choose Alias from the drop-down menu. Set whatever pseudonym you like and then click Save.
7. How can I join other people's Roblox games if they aren't my friend?
One cannot join a game that other people are playing unless you are friends with them and have changed their settings to match.
8. Is it possible to block someone on Roblox?
On Roblox, you can block anybody you choose. To block the individual, go over to their profile and click the three dots. The option to block the profile will then be shown. To block a specific individual, click on it.
9. How can I unfriend someone?
If you no longer want someone on your friend's list, you could remove them. To do so, simply go to their profile.
Once there, you'll see a box at the top of the page with their username, several buttons, and information about their friends/followers. They would be deleted from your list if you click the Unfriend button.
10. Why is the Xbox One not supported for an in-game friend request system?
The developers have yet to provide enough support for the Xbox request acceptance mechanism. You must open your Xbox One browser every time you wish to add or delete a friend.
Although opening a browser is not a difficult job, it would be wonderful to have in-game. I'm hoping for an update soon.
Roblox strikes an excellent mix of serenity and harmony. One of the excellent advantages of interacting with others is adding people to your friend list.
Make new acquaintances whenever possible and prevent abuse or harassment. If you see any violence, remember to unfriend that individual.
---
Follow us on Twitter & like our Facebook page for more post-updates.
---
Check out more Roblox Games –
Abhigyan identifies himself as a tech geek, gaming cognoscenti, and also a connoisseur of music. Unidentified and mysterious phenomena never fail to gather his undivided attention. When not reading about bizarre and perplexing entities across the Universe, he can often be found cheering for his favorite teams in Football.