Roblox is a fantastic global platform game that can be played on a PC, smartphone, PS4, or even a Mac. The best thing is that there is a diverse selection of games in a variety of genres to choose from. This is the place to go if you want to add some excitement and pleasure to your life.
By creating a Roblox account, you may customize and change the appearance of your avatar as well as create your own virtual worlds. You may earn money on each server by creating private rooms and selling game passes to other players. Players can play games of variety like tycoon games, survival games, and simulator games with their friends.
Roblox lets players be as creative as they want while still offering a broad variety of games to play. Roblox offers a diverse selection of games, including the famous battle royale type.  ranging from murder investigations and jail escapes to treasure-seeking.
Every player that plays Roblox, once in every time thinks that how much money does a developer makes. Well, we are here exactly for what information you require on this topic. So, let's start with our today's article on How much money do Roblox developers make. Without any further ado, let's hope on to our article.
---
ALSO READ:
---
How much money do Roblox developers make?
Roblox developers make a handful amount of money but the income is not constant as it depends on few aspects. The games created by developers must be popular enough to reach maximum amount of players and increase their gamer time as well. So, we have provided a slight highlight of how much they earn below in this section.
Roblox officially launched its cloud collaboration tools in late 2019 and is constantly adding new capabilities for huge development teams. By the end of the year, the firm plans to launch a talent marketplace to enable developers to interact with other members of the community who have specific talents.
Furthermore, Roblox is making it simpler for bigger teams of developers to collaborate on projects while also allowing creators to provide rights to team members, contractors, or employees to work on a specific area of a game.
Adopt Me is the most popular game on Roblox right now. Adopt Me has smashed several Roblox records and captured the attention of millions of users. Adopt me has been played over 17 billion times and has 420,000 individuals playing it at the time of writing. During fresh upgrades, the player count often ranges from 1–1.6 million. This game is believed to have made more than 11 million USD.
Welcome to Bloxburg is another popular game with a large number of players. This game, unlike others, is not free to play; users must spend 25 Robux (about 25 cents) to participate. Welcome to Bloxburg has managed to maintain a consistent concurrent player count of about 150,000 players. As of July 2019, this game had earned around $8.3 million USD. It's probably a lot more today because that's how much it made a year ago.
---
How much money does Roblox make a day?
Roblox developers generally make as big as $1000 a day. A developer can create a game using game passes that can be purchased for Robux. A player will purchase a game-pass in that game, and in exchange, the user will receive an in-game perk or item, while the developer will receive 70% of the Robux from the transaction. Developers may also offer clothes for player avatars.
Members of the UGC program may sell their own avatar goods, which gamers can buy and wear in games throughout the platform. This software currently has about 100 creators. They don't make quite as much as Front-Page game creators, but they do make a lot. It is believed that one inventor, who has been in the program for slightly more than a year, has earned a total of 274,000,000 Robux, which is over 1,000,000 USD.
Roblox is launching Developer Events, a service that will assist in discovering and hosting community events, to enable developers better engage with their colleagues and fans. Later this summer, developers will be able to host their own events to connect with members of the Roblox community, both digitally (at first) and in person.
A game (which will remain nameless) with 20 continuous players earns around 10,000 Robux each week. This may appear to be a tiny sum in comparison to other games, and it is. You would no longer be able to subsist on this. With that much Robux coming in every month, you'd make $350 USD every two and a half months. The majority of these tiny games are created as a pastime or as a source of extra money.
---
How much money does Roblox make?
Roblox produced $920 million in sales in 2020, an increase of 111% year on year. Over 150 million individuals play Roblox at least once a month, with 33.4 million using it on a daily basis. Roblox will pay $250 million to developers as part of its Developer Exchange program in 2020. Roblox user expenditure peaked in Q2 2020, with $319 million spent.
One persistent source of worry is that Roblox basically runs its own economy. The game's main player base may not be prepared to make responsible judgments with real money. Scams and unethical business activities are difficult to police in the real world, let alone in an online game.
Roblox also earns around $12.50 for every 1,000 Robux sold, but only gives out $3.50 via its exchange scheme. Roblox, in effect, makes three times as much money off of a creator's work as the creator does.
With this, we conclude our article on How much money do Roblox developers make. Hope you now have an idea of how much money a developer makes. Till next time, stay safe and follow us for more upcoming gaming coverage.
Follow us on Twitter & like our Facebook page for more post-updates.
---
Check out more Roblox Games –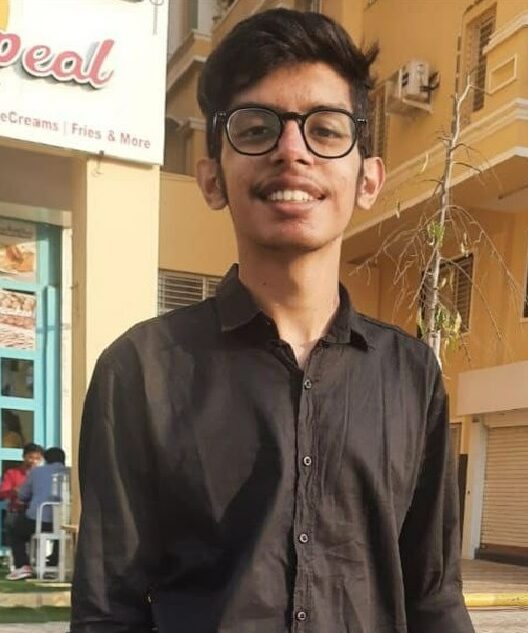 Jatin is an aspiring dentist with a keen interest in video games who likes to spend his time playing an array of different games. Other than that, he is a die-hard basketball fan who often embraces R&B music.