Last updated on August 22nd, 2021 at 09:36 pm
Roblox is an amazing global platform game that can be played on a PC, smartphone, PlayStation 4, or even a Mac. The nicest part is that there is a wide range of games to choose from in a number of genres. If you want to add some excitement and pleasure to your life, here is the place to go.
You may customize and change the appearance of your avatar as well as construct your own virtual worlds by registering a Roblox account. Create private rooms and sell game passes to other players to make money on each server. Players can play games of variety like tycoon games, survival games, and simulator games with their friends.
Roblox lets players be as creative as they want while still offering a broad variety of games to play. Roblox offers a diverse selection of games, including the famous battle royale type.  ranging from murder investigations and jail escapes to treasure-seeking.
MeepCity is amongst the popular RPG games and is being played by millions of players at once. This game is very grindable and has a lot of customizable options in it. However, the main motive is to earn money and we are here to do it for you. In today's article, we are going to guide you on How to get money in Meep City. So, let's get started without any further ado.
---
ALSO READ:
---
How to get Money in Meep City
If you want to get money in Meep City, the best thing you can do is to find a certain type of work. Different jobs have different wages in the games you can earn a higher amount of money if you do a sensible job. So, in order to make money, you have to find various job opportunities and start working on a regular basis. Keep working to earn more money as you gain more experience.
Meep City is a popular open-world game with a vast community of players. The game is set in a town where you must fend for yourself by accomplishing various activities in order to earn money, which you must then use wisely. There are a lot of options, and players can go wherever they want if they don't want to pursue quests or other features.
So, below are few methods through which you can start earning money in an easy way. Follow the guide as mentioned and you will be playing in money in no time.
When you first arrive in the city, think outside the box for a unique character name and avatar. Then you're free to go throughout the city on a shoestring budget, and you can always spawn back to your home whenever you like. Players can earn money by performing various tasks and activities, such as coming to school and challenging someone to a 1v1 match, in which case they will be rewarded with a significant quantity of money if they win.
Players can also cultivate plants in your home that will generate income once they are fully developed. You can also go to The Plaza, which has two tunnels into which you can enter to play games and win money. You might also go fishing and sell buckets of fish to make money.
There are games to play with others at the playground. This is a game of "four in a row." Approach it and press the button with your pointing finger. Then select "look for player" from the drop-down menu. You'll be able to play with another player. To get extra money, try to win these games. If you win, you will normally receive 10 or more coins. These games can be found in the library at school.
Players can also earn coins in this game. Coins are a form of currency that all Meeps can use. Non-plus members get 5 coins every day, whereas PLUS members get 15 coins per day. They are yellow, while tokens are grey coins, which Meeps frequently mix up. Coins are used to customize your Meep by purchasing goods from the Shop. Coins can also be purchased from MeepCity, and all coin packages include Plus.
---
How to earn and use the money in Meep City
You can sell your catch and make money if you go fishing. Start fishing at any pond by standing on one of the wooden platforms. MeepCity will teach you how to fish if you've never done it before. Sell your fish once you've filled your bucket to the brim. You may either sell your fish at the Pet Shop by walking up to the counter and pressing "Sell your Fish," or you can sell your fish to the "MeepCity Fisherman" who will be under a tree.
The plaza can be accessed via the playground. The plaza will be reached through a "tunnel." It's located between a "HOME IMPROVEMENT" store and a tent for a party. At the end of the plaza, there are two tunnels. Any of them can be visited. There will be multiple games to play and earn coins through them.
You can buy a number of products in the city if you've saved up enough money. To begin, you must first acquire a Meep. A Meep is a type of pet that follows you about and keeps you entertained. This costs only 100 coins and may be customized in every way, including the name and color. You may also buy accessories for your Meep at the shop to make it look more beautiful and distinctive.
You can also improve the look of your home by investing in new furniture, wallpaper, or flooring. Don't worry; you can also buy a brand new home for yourself. You can also purchase products based on your preferences, such as fishing rods, toys, and other items.
With this, we conclude our article on How to get money in Meep City. Hope you now have an idea of how much money you can make in this game. Till next time, stay safe and follow us for more upcoming gaming coverage.
Follow us on Twitter & like our Facebook page for more post-updates.
---
Check out more Roblox Games –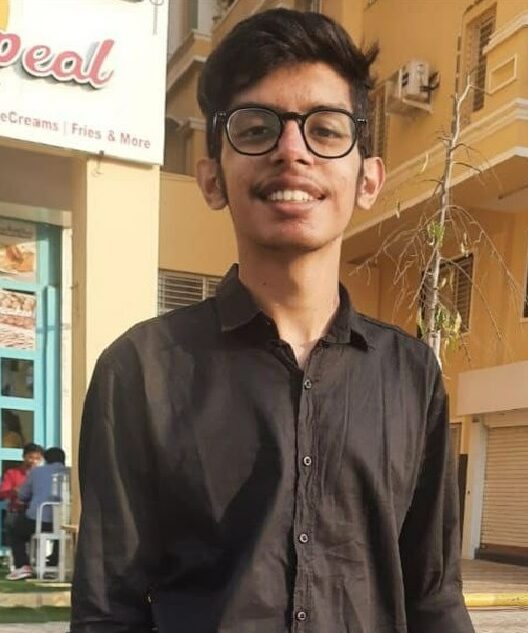 Jatin is an aspiring dentist with a keen interest in video games who likes to spend his time playing an array of different games. Other than that, he is a die-hard basketball fan who often embraces R&B music.