The multiplayer game, Roblox, is available on PCs, smartphones, PlayStation 4, and Macs. What's great about it is that you have a wide choice of games to pick from, ranging from different genres. If you want to spice up your life, here is the place to be.
To personalize and alter the look of your avatar, as well as to build your own virtual environments, you must first register a Roblox account. You generate income per server with each room you create and charge others for game permits in exchange. People may play a wide range of games with their pals, including tycoon games,  survival games, and simulator games with their friends.
In Roblox, players may utilize their creativity without limit and enjoy a wide variety of games to choose from. Roblox offers a variety of different types of games, including the famous battle royale subgenre, which encompasses a broad range of activities, including murder investigations and jail escapes to treasure-seeking.
If you are also a huge Attack on Titan fan, you have arrived at the right place. With the assistance of this guide, you'll be able to find all of the Attack on Titan games which you may play with your friends without facing any issues. For today's post, get your things together and be ready.
If Shingeki no Kyojin gets you up and running, then you are in for a treat. Have a look at the list of some of the best Attack on Titan games on Roblox below.
---
MORE ANIME GAMES –
---
12 Best Attack on Titan Roblox Games
Make the most of the opportunity to recover what was sacrificed to the Titans in Roblox. In Roblox, individuals are able to express their full creative potential. Others have begun using this, and have developed their own game kinds that take place in Attack on Titan-inspired locations and features (Shingeki no Kyojin).
You can encounter the mobility the ODM (Omni-directional mobility) gear could provide and give the Titans a taste of your metal, replaying your favorite moments from the tv series. Here are the finest Roblox Attack on Titan games, each with a distinct perspective and feature for one-of-a-kind experiences, but before we get into controls, here are the lists.
Although the controls may be tough to learn, thankfully, the games are straightforward and easy. But the fundamental idea is pretty identical in all the game modes. While it is nice to say that the movement is effortless and fluid, it is important to point out that it isn't always effortless and doesn't flow seamlessly.
12. Survive ANIME in Area 51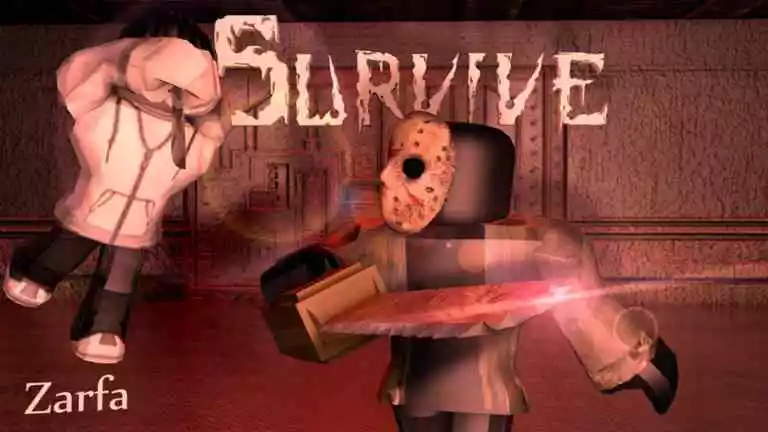 Due to its chaotic gameplay, Area 51 games have a mixed reputation among the Roblox community. Area 51's Survive Anime isn't an exception.
You spawn as one of the many strong anime heroes with supernatural abilities, and your mission is to survive Area 51's terrifying creatures. Despite the lack of rigid storylines, the game is nevertheless a terrific way to let loose in an open fighting field.
---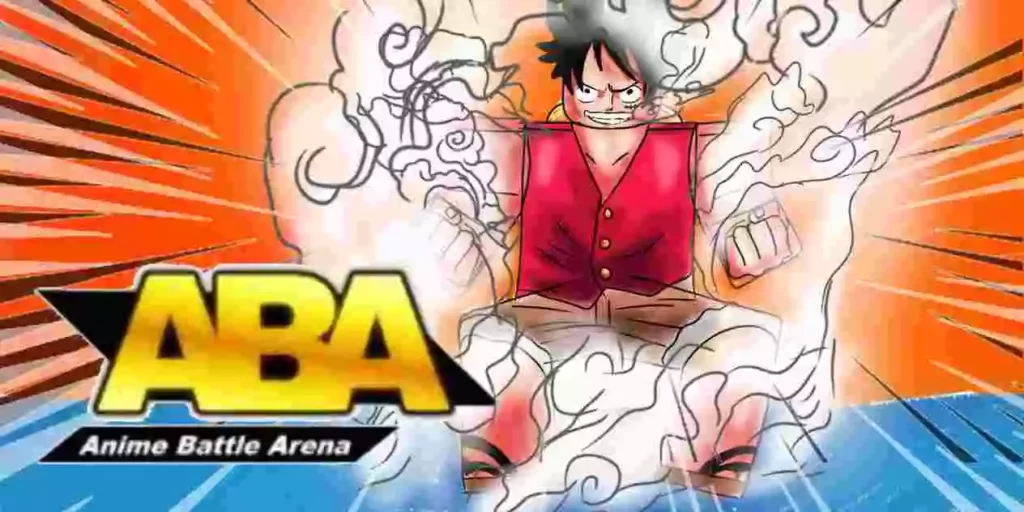 Anime Battle Arena, sometimes known as ABA, is exactly what it sounds like. You may pick from a variety of characters from different shonen manga in this anime MMO game. There are 24 maps, 80 characters, and two primary game styles in the game.
You may occupy yourself with the material for several weeks. However, we advise you to spend some time studying the playstyle of each character. They don't all rely on brutal conflict.
---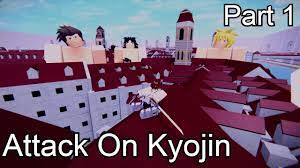 The movement mechanism in this game mode, developed by the user Arkatori, is a little more basic, but we feel that it's superior. In this game mode, you have to use the Shift key to activate both of the grappling hooks on the ODM gear.
While formerly it was in the classic Battle Royale game mode, it is also a sandbox-style region that mimics one of the outliers of one of the city's districts. There are a lot of Titans in the region, making this a great place to put your knives into.
---
9. Typical Titan Shifting Game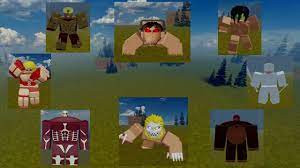 MultipleStuds, the creator of this game mode, gave it the name "Titan." In this game mode, players may embody the might and influence that only a Titan can give. As well as any of the forms that the anime and manga's Titan Shifters have been shown in, you may change into any of the Titan Shifters.
This is your warning if you are not a lover of spoilers. The controls are intuitive and straightforward to comprehend, with one exception. The WASD keys as well as the 'G' key for grabbing and the 'H' key for healing are all used for movement. You may learn more about all of these controls by going to the game mode's Roblox website.
---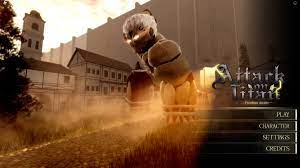 This game mode, AoT: Freedom Awaits, was created by a person that shares their name with the game mode (now in the demo). We have seen controllers that give you total control while still using ODM equipment. All in all, you will discover the two well-known sounds and movement animations. It has been a more genuine usage of the ODM gear in my opinion.
It initially has to be fitted with the '1′ key in order to use the ODM gear. When you hit the 'R' key, your swords unsheathe and you are ready to work. Using the 'Q' and 'E' buttons on the keyboard, the controls for the left and right grappling hooks are almost the same in most game types. You may use additional gas to go even faster by pressing the Space Bar.
The game has a simple avatar customization system, which allows you to alter your avatar's hairstyle, eye color, and more. Similar to the other game modes, it has equipment cosmetics, but it does not provide in-game money. These virtual currency goods cannot be obtained except via the Robux currency.
---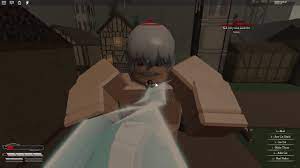 This is the most feature-rich out of all of them, made by user xX1Ameer1Xx. The distinct difference this game mode has over the others is that it offers several sub-game modes, enabling you to replay missions from the program and also participate in player vs. player combat. In addition to them, it includes money that you earn in-game, as well as mounts, customizable avatars, and an upgrade system that improves your Titan-slaying efficiency.
This game has one of the best intros amongst other AoT games. AoT last breath is titan slaying game. The game offers various game modes which you can play with like PvP, scouting mission modes, and many more. There are also horses and weapons to choose from.
The game is quite neat however, we believe it could have been a tad bit better in the overall design and graphics of the gameplay of the game itself. Despite that, this is quite a decent game that is based on the AoT comics.
---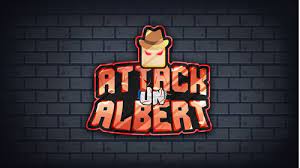 This narrative game is developed by Trash Games for the Albert campaign. The anime Attack on Titan inspires it, and it stars Flamingo, a YouTube personality, as the primary antagonist. The noteworthy players in Flamingo's secondary accounts include iwillmicrowavesonic, which is one of Flamingo's alternative accounts.
The player gets into a carriage with The Guy and begins the story, asking, "Why are we in the wall?" And the Players, without delay, responded that they wished to go camping. Felipe causes the players to bolt when he appears, but then they can only flee from Felipe since the door shuts and he makes it in time.
---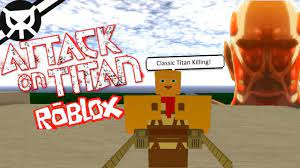 If you are running a low-end PC, then this game might come in handy. AoT game is not a demanding game. The game offers 3 modes. The free roam mode where you can slaughter titans, the PvP mode where you can challenge players to fights, or the mission modes where you can team up with other players.
It is quite a decent game. In other words, it is similar to Downfall, however, with lower graphics quality and gameplay.
---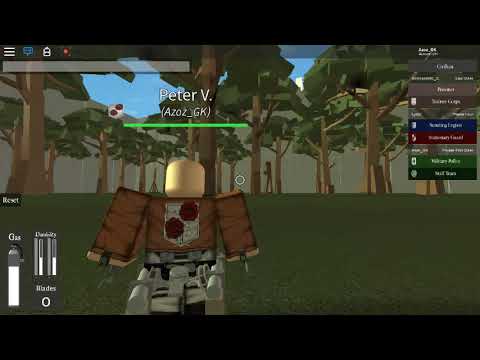 The game is bound to a single roleplay group. So, you have to join them in order to play this game. The game offers roles and teams with which you can join and fill the ranks with. If you want, you can even join the groups and rank up in roleplay.
The map is large and pretty diverse. It features some of the most iconic locations of the series, including Wall Rose, the training ground, ceremonial areas, etc. If you are an RPG fan along with an AOT fan, then this game is perfect for you.
---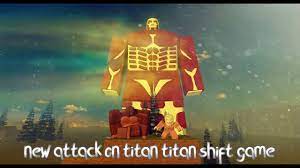 In this game, you play as Eren and have a blast discovering the whole map. You play the whole game with the 9 titan powers. This is a titan game and not a scouts vs titan game
This game allows you to turn into a titan and carry out missions as well as free roam. It is one of the better-made titan games out there on the Roblox platform. So, be sure to give this a try as you get a chance to play as Eren and control the Founding titan.
---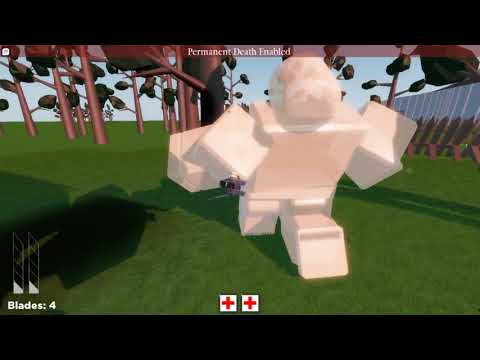 This is yet another game that has been inspired by the series itself. You spawn in this game as a citizen and you can try and train to join the other branches of the military just like in real life. This is another titan slaying game.
The map consists of 8 major locations including Eren's hometown – Shinganshina district. As for the modes, there are roleplaying ones that you can get. There is also a defense mode.
---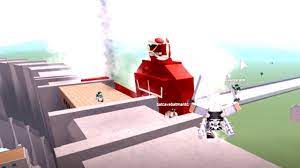 Filled with Titans of various forms and sizes, the map and game mode in the Shiganshina District in the anime is almost identical to the map and game mode in this game. It's responsive, but it may be a bit strange and confusing while battling the Titans, who sometimes zip across the district's streets.
It depends on where you are on the opponent when you're trying to pull yourself up to them. For advanced players, an extra download is offered, which offers several tasks to sharpen your abilities.
Follow us on Twitter & like our Facebook page for more post-updates.
---
Check out more Roblox Games –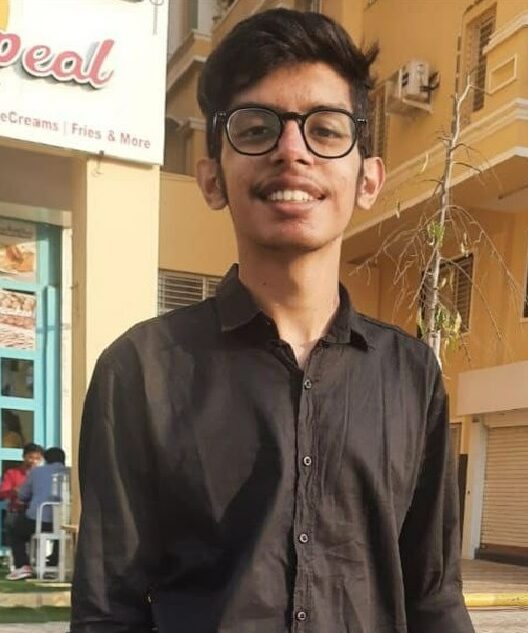 Jatin is an aspiring dentist with a keen interest in video games who likes to spend his time playing an array of different games. Other than that, he is a die-hard basketball fan who often embraces R&B music.