Last updated on January 2nd, 2023 at 05:21 pm
Roblox is a fantastic game that is available on both PC and mobile platforms, as well as on PlayStation 4 and Mac computers. The greatest thing is that there are many games from a variety of genres to choose from. If you're seeking some excitement and pleasure in your life, then this is the perfect location for you.
While you're not required to create an account to use Roblox, you may customize and change the appearance of your avatar as well as build your own virtual spaces by creating an account.
With the additional gaming resources, each server is also capable of making money by allowing users to purchase private rooms in the game. You may play several kinds of games with your pals, including tycoon games, survival games, and simulator games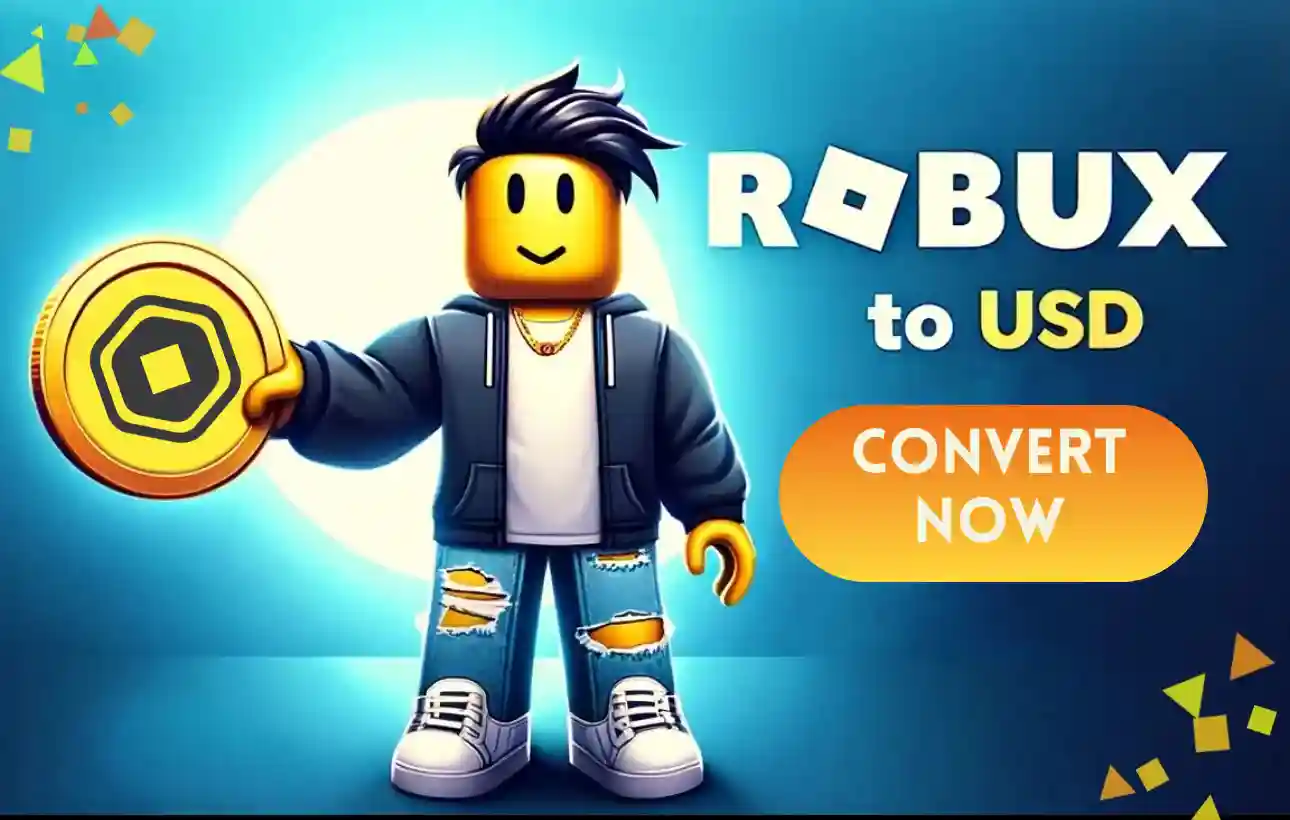 No matter what kind of game you're interested in, there will definitely be a Roblox game that suits your needs. It is hard to keep track of all the Roblox games; in addition, new titles are often launched. Nearly half of all Roblox users in the United States are minors.
With so many game genres available in Roblox, it's no wonder that choosing the best anime games may be difficult. Users can also enjoy a wide range of games on Roblox, including action,  simulations, horror, adventures, racing, shooting games
---
ALSO READ:
---
Top 16 Roblox Building Games 2022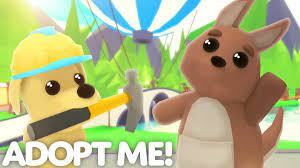 If you're familiar with Roblox, you already know about Adopt Me. It's among the most popular games on the platform. The most notable aspect of the game is caring for various creatures in a wide range of environments, but the game offers a remarkably comprehensive home design system.
Once they sign in, every Adopt Me! player gets their own home. In addition to furniture, wallpaper, and flooring, there are many more furnishings, patterns, and surfaces to choose from.
In general, the bulk of this costs Robux, not real money. However, to truly look their best, it will take a few hours. If it is something you enjoy in Animal Crossing games, you should have a look at this.
---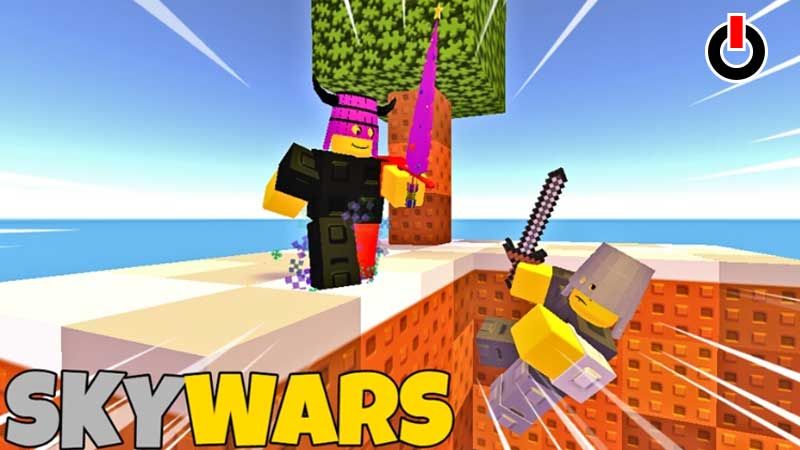 In the last four years, this game has received over a billion visits. Lately, as part of a winter festival, it was completely renovated, so there was fresh stuff to explore. As with Bed Wars, Skywars is like a fight to the death.
You will need to build a solid foundation, then upgrade your gear to increase your power. There is a lot of competition in this game considering it's completely free. Watch out for skilled adversaries who will tear down your base fast.
---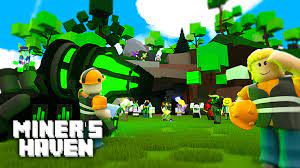 A vast, open-world tycoon game where the goal is to earn as much money as possible, and Miner's Haven is yet another fun game to add to the list.
When you begin, you start as a miner with a pickaxe and a dream, and by the end of the game, you will have hundreds of animals, a magnificent home base called Miner's Haven, and an incredible army of creations at your disposal.
We chose Miner's Haven as one of the best Minecraft games on Roblox due to its inclusion in mining and construction. Hundreds of players are online at all times, and the game is regularly updated.
---
Islands Players begin the game with an island in the sky that floats. They are provided with just a few basic tools. When the lesson finishes, you have complete freedom to do as you want.
The primary gameplay loop involves going to several islands, gathering materials, and using those resources to grow your base and get access to additional features.
The hit game Islands was removed from app stores because of copyright problems, but it's now reinstated and is very famous once again. Farming and industrial systems are the game's strongest aspects.
---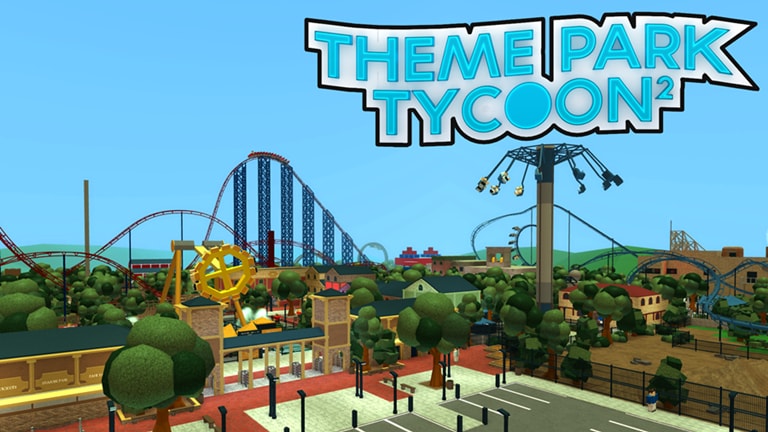 You should know precisely what to anticipate if you've played the business simulation classic Roller-coaster Tycoon. Our objective is to create an interesting amusement park that will serve as a source of revenue for our customers, and also grow our enterprise. Rides are available in many categories, and unique track layouts are conceivable.
There are up to six people on each Theme Park Tycoon 2 server. As long as two or more players are on the same server, each player may see the other player's parks. Another way to gift construction rights is to give them to a buddy in order to work on a public park jointly.
---
Build Tycoon is among the most popular games on Roblox, according to Retail Tycoon 1.1.5. Its popularity is absolutely justified, with over 200 million visitors thus far. The game is well-designed and managed tycoon where the pleasure and the challenge come together. It does not include any completely new concepts, but it is extremely entertaining and does honor the game "Your Store Tycoon" which it is modeled on.
Although the game "Your Store Tycoon" was rendered unusable with all the game upgrades, Retail Tycoon has an even greater retail store tycoon legacy. From the name alone, the core idea of the game is very apparent.
Owning a little shop anywhere in the globe will be your job, and you will be given a chance to make it as successful as possible. It will take one step at a time to turn your modest business into a massive retail location packed with consumers.
---
10. Build Your Spaceship and Explore the Universe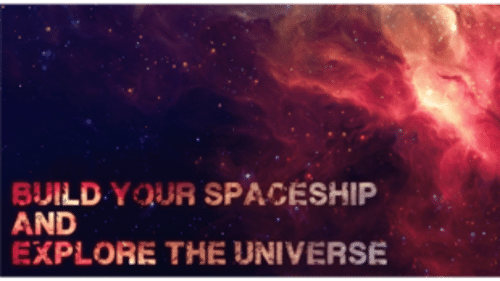 This game's simple name serves to effectively communicate what it really is you'll be doing in it. As with other games on this list, the video game Build Your Spaceship and Explore the Universe is distinctive. When you look at it one way, it's just a construction game.
However, it also offers a variety of other features for you to enjoy. There are all kinds of equipment and materials available to help you build your own spacecraft, but that's not all that you will be doing.
The name of the game, it would seem, is to explore the cosmos aboard the starship, discovering various worlds and unlocking a few mysteries here and there. Additionally, it's an excellent idea that has been handled well.
---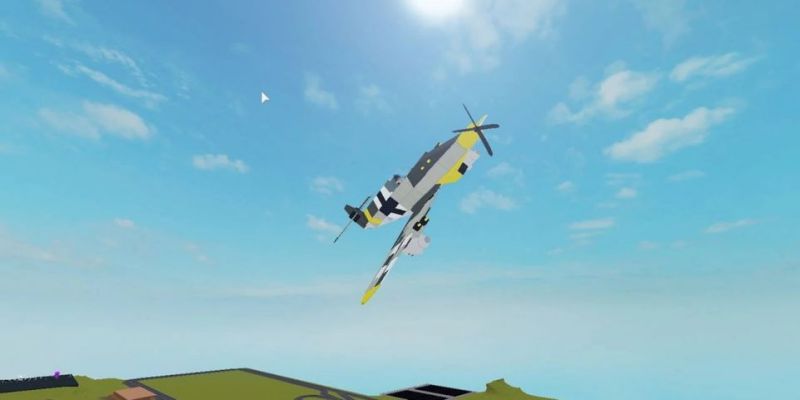 Plane Crazy resembles Kerbal Space Program with its sandbox-style and controls. Players may use a multitude of components to construct their own aircraft, vehicles, rockets, and robots.
There is a bit of a learning curve with Plane Crazy. Thankfully, there is a wiki full of lessons as well as on-demand YouTube videos for further help.
The game has a PvP (player-versus-player) option for gamers who wish to see how their inventions might do in battle. Though the game is already seven years old, it gets frequent game upgrades.
---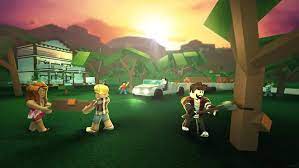 Lumber Tycoon 2 is the sequel to a popular Roblox game. However, Lumber Tycoon 2 is a really good base-building game, too. To begin with, you just cut down trees with an axe. However, you may fine-tune the process and increase your profits. There are many distinct kinds of forests, each supporting unique species of trees.
The individual characteristics of each piece of wood are distinct, such as density and thickness. To construct a factory that processes wood into planks, you may buy trucks to use as dumping points. In addition, there are also a lot of furniture pieces which may be used to build a comfortable small house.
---
7. Whatever Floats Your Boat
However, at first inspection, it seems as if this game is a carbon clone of Build Your Boat for Treasure. To put it another way, the two have a lot in common. Each game begins with players constructing their own ship by placing a choice of bricks and weaponry on the starting island. When the water rises, everything changes.
The boat commanders have to stop working together with other players and defeat the other ships instead. Competitive times are brief, filled with action, and wonderful to be a part of. There is a great mix of naval combat and player-vs-player brawls in the game. Additionally, the physics engine may be used for interesting effects, such as allowing your boat to fly.
---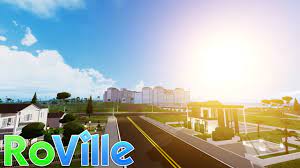 Rather than present itself as a massively multiplayer version of The Sims, RoVille has marketed itself as an incredibly ambitious game. There is an open world, various vehicles to drive, and various professions to hold, all in addition to the ability to launch your own company. RoVille's house-building functions truly stand out.
The home may be purchased ready-made or constructed from the ground up. Build Mode in The Sims functions precisely like the building interface in this game.
The game supports many levels as well, allowing you to create walls, doors, and windows as you see appropriate. Due to the restrictions of the platform, the building may be a little cumbersome and complicated. But for those who like construction, RoVille cannot be beaten.
---
5. Build A Boat for Treasure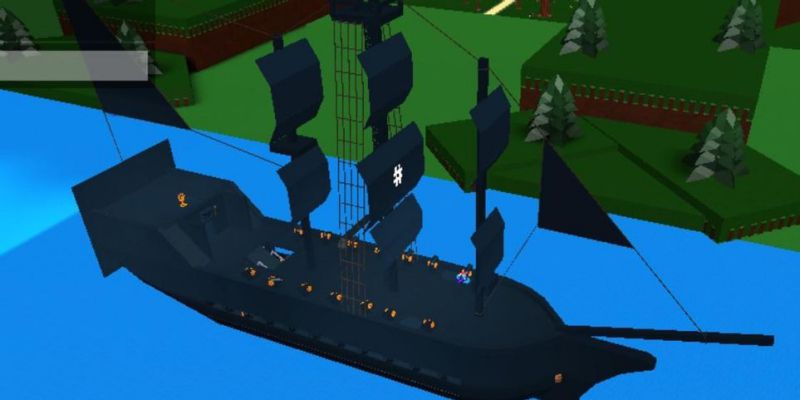 This renowned Roblox game, Build a Boat for Treasure, is one of the most highly rated and desired. Players are provided with a number of different blocks, each with distinct characteristics. To complete the mission, they must construct a boat and set sail, encountering perils and difficulties along the way.
In other words, if the boat does not sink at the conclusion of the race, the winners are announced. The game provides a wide range of options. Even though there are many types of blocks, there are also weapons. There are several missions that must be completed, and even formidable bosses to defeat. Players may do their duties on their own or as part of a team.
---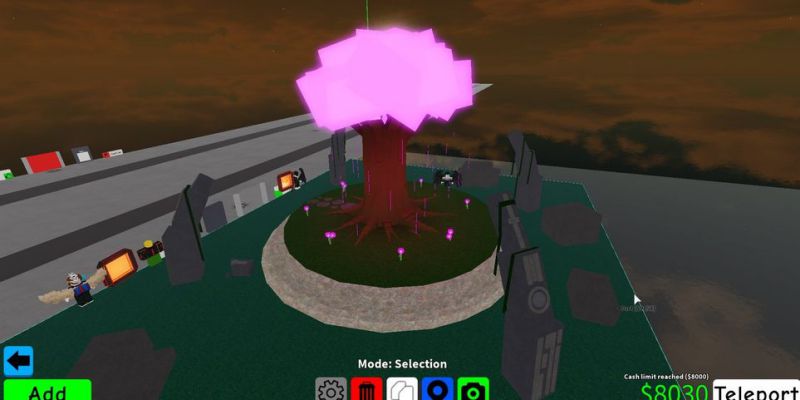 One of the most prominent games on Roblox is called Obby. Simple to play and enjoy. But in other cases, you simply want to play about with Roblox Studio without opening it. This is when Obby Creator enters the picture. This game provides a great framework for players to create their own wooden creatures.
Time spent playing video games results in more money in the long run. In addition, there is a "Team Build" feature that lets several players work on the same project at the same time. In addition to uploading your projects on the Internet, you may also allow people to download them and play them.
---
3. Aethalfos: Realm of the Divines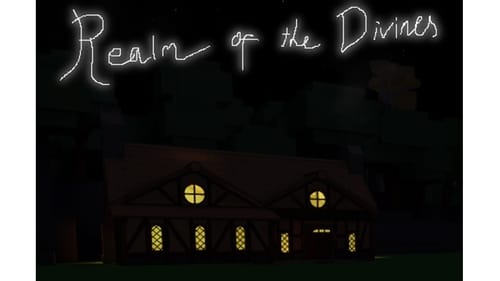 Despite its low popularity, the game is refreshing since it is completely unique, unlike many of the other construction games you will discover on Roblox. There are several distinct gameplay elements in the Realm of the Divines.
As a result, this category encompasses anything from cutting wood to mining oars to just collecting resources in a quicker way.
---
One of the major reasons why Under Water Build! is so popular is because it endeavors to let players experience how it would be to build underwater as realistically as possible. It's a lot of fun to play around with pals, and particularly if you're testing it out.
This building game, like many others, has an unusual environment for it. You can construct all kinds of neat things, but it's difficult to create something that is new. No matter, the game is enjoyable to check out, and it is definitely an entertaining construction game for most players.
---
1. Build To Survive Simulator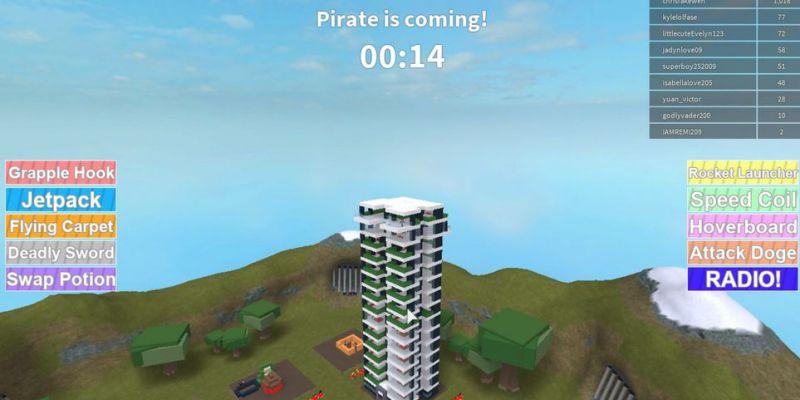 In a sense, Build To Survive is an offshoot of the many strategies for building businesses. Many variants and spinoffs of the same concept may be found, indicating that the original game is no longer available.
There are now more people playing Build to Survive Simulator than any other game. Players have time and resources with which to construct a modest base. Zombies may be created in places other than their original location and will attempt to attack the player.
Conclusion:
Find some of the best building games in the above-mentioned list of games. These games are bound to invoke the inner builder in you. So, unleash your creativity and start building in these best Roblox Builder games.
---
Follow us on Twitter & like our Facebook page for more post-updates
---
Check out more Roblox Games –
Abhigyan identifies himself as a tech geek, gaming cognoscenti, and also a connoisseur of music. Unidentified and mysterious phenomena never fail to gather his undivided attention. When not reading about bizarre and perplexing entities across the Universe, he can often be found cheering for his favorite teams in Football.